Full Figure Drawing Course for beginners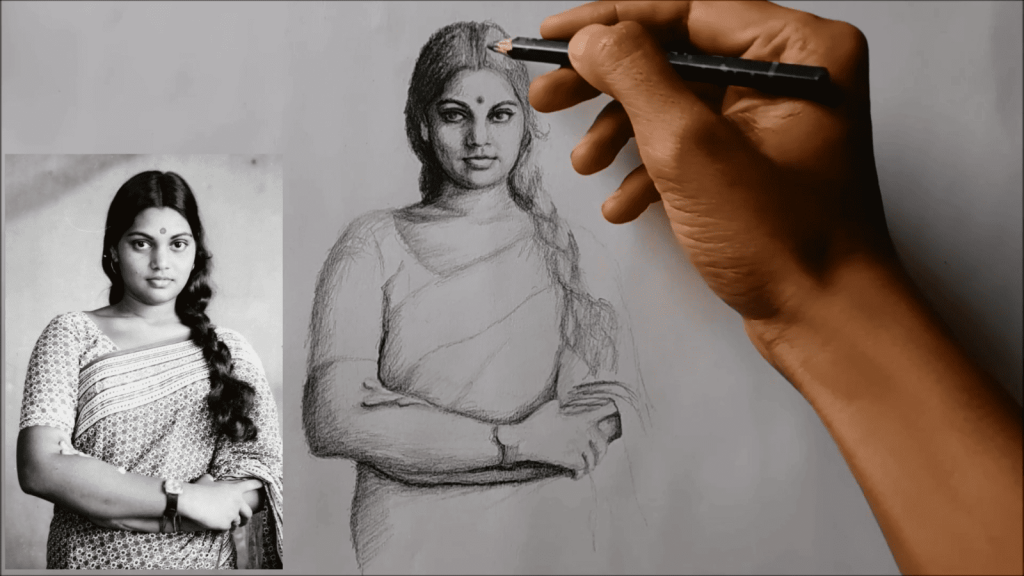 Figure drawing course in a gist
It is an online course, pre-recorded videos
No, you do not need to know anything about shading, face or figure drawing. This course teaches you everything from the basic.
This course teaches you everything about drawing, portrait (face) and figure
56 hours of teaching
29 demos from photo and life
Lifetime access to the course
Rs. 8000, one time fee
Objective of the figure drawing course
After this course, you will be able to draw a full figure from life, with a model posing for you.
After this course, you will be able to draw full figure grid-free.
What does this drawing course teach ?
This course teaches you everything about the pencils & erasers you should use, shading, light theory and it teaches you all the body parts separately including face and facial features.
At the end of this course you will know how to study a full figure, with and without grid, from life and from photo.
Is this drawing course suitable for beginners ?
Yes, this course is for the beginners, if you do not know anything about art, it does not matter. If you have been practicing from childhood, but you do not know tonal values, light theory, anatomy, the ratio of arm to the body, the ratio of leg to the body, then you are a beginner.
Duration of the figure drawing course
56 hours of teaching
15 portrait drawing demos from photo
6 portrait drawing demos from life
6 figure drawing demos
About 89 hours of video content
Is this figure drawing course suitable for kids ?
No, this course is only for the adults.
Language of the drawing course
The course is in English, because all the technical terms are in English, but the course is in simple English, so anyone can learn this course.
How to get the doubts clarified?
There is an email id mentioned in the course, you can mail the artist all your doubts. She will be calling you every month end to clarify all your doubts. This doubt clarification facility is available for 8 months from the purchase of the course.
Advantages of this figure drawing course
It is a one time fee. And then the course is yours, you can watch and learn it at your convenient time.
You can watch and learn it on your mobile, tab, laptop or desktop.
You can repeat the course any number of times you want.
The course is yours for lifetime.
Students from within & outside India can join the course here
Course Fee is Rs. 8000
Other Ways Of Payment
You can buy the course on this page or do an online transfer/Gpay and join the course
Online transfer of Rs. 8000
Name of Beneficiary: Ramya S.V.
Bank Name: Union Bank of India
Account Number: 436802010007003
IFSC Code: UBIN0543683
Gpay of Rs. 8000
Artist RamyaSadasivam
9962695960
Then kindly send a screenshot of the amount transfer to +91 9176691911 via whatsapp, you will be enrolled in the course immediately
About Artist RamyaSadasivam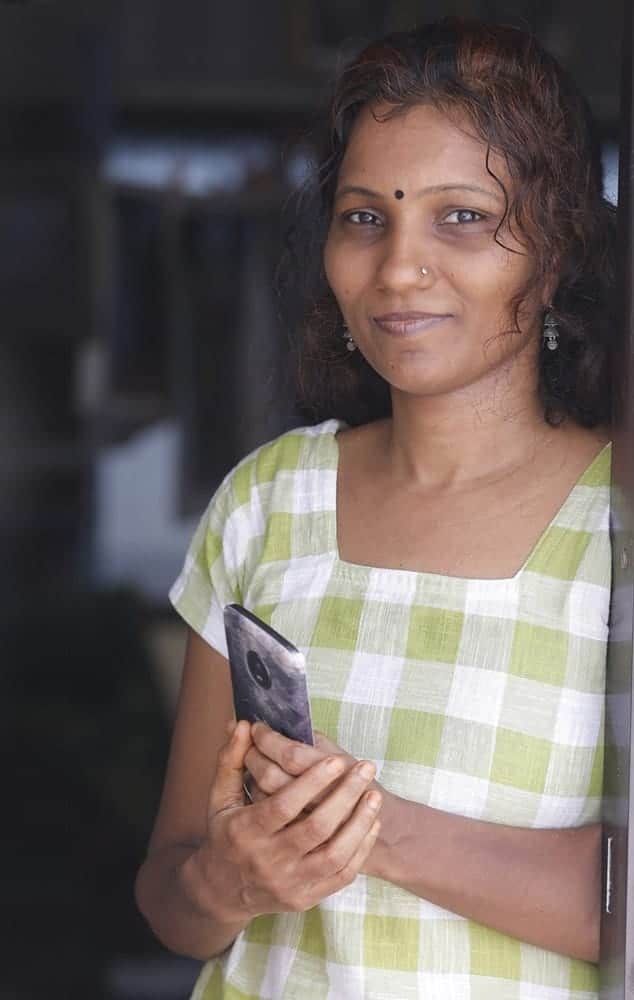 Artist RamyaSadasivam has been practicing art for 12 years now. She is known for her freehand portrait drawing skill. She has a natural knack for visual measurement of facial and body features, observation and recreation of the same on paper. You can find it in her pencil portrait drawings the way she brings beauty, life and resemblance of the models posing for her. She is also known for her grid-free pencil full figure study from photo.
Awards
*Prafulla Dahanukar Award for Kalanand Contest 2016
*Tamil Nadu Best Artist 2016
*Spandan Best Artist Award, April 2016 (Small National)
*Camlin National Award Nomination 2016 (National Recognition)
*Tamil Nadu Tourism State Level Painting Nomination 2017
Testimonials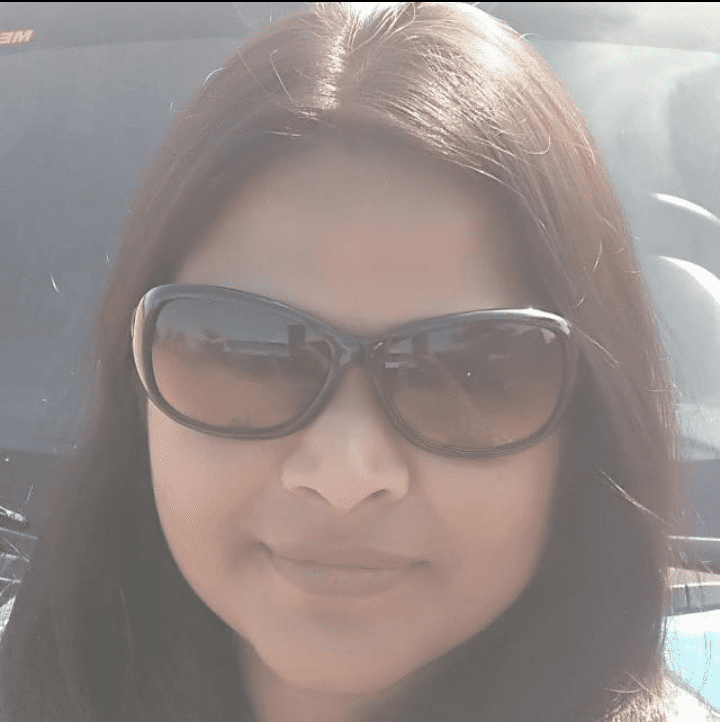 I purchased this course about 4 months ago. It is so surprising to see how much is there to learn. Body language and rhythm and everything. I am enjoying it
Sadhana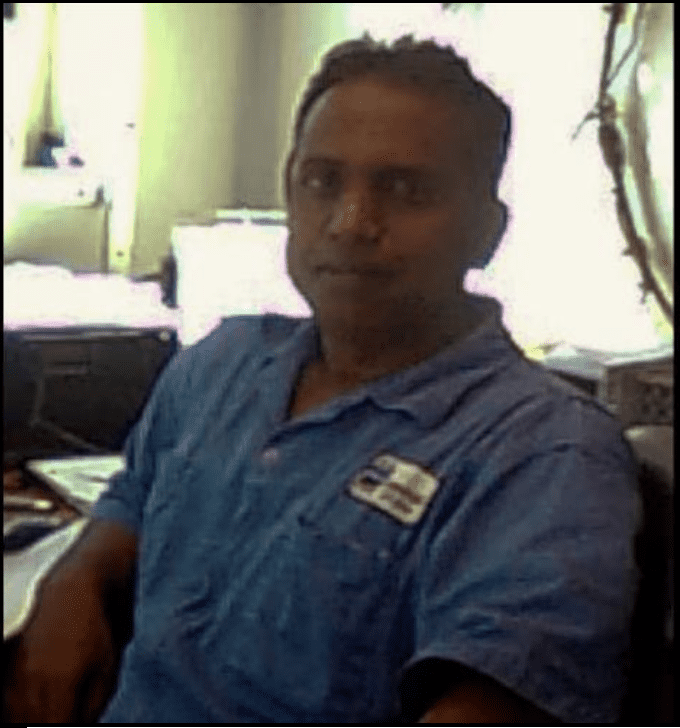 This course was slightly difficult for me as I was a beginner. But I am practising a lot now, this is a good platform to learn. I am learning daily and practicing daily.
Prakash Moorthy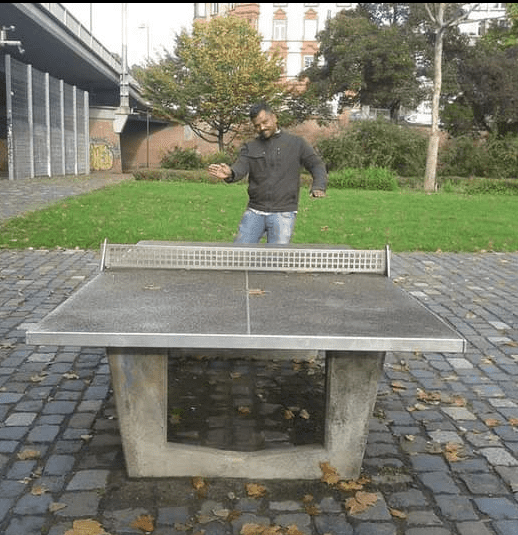 I tried a few figures with models posing for me. There is a drastic difference between before the course & after the course. Useful course.
Sundar Sobers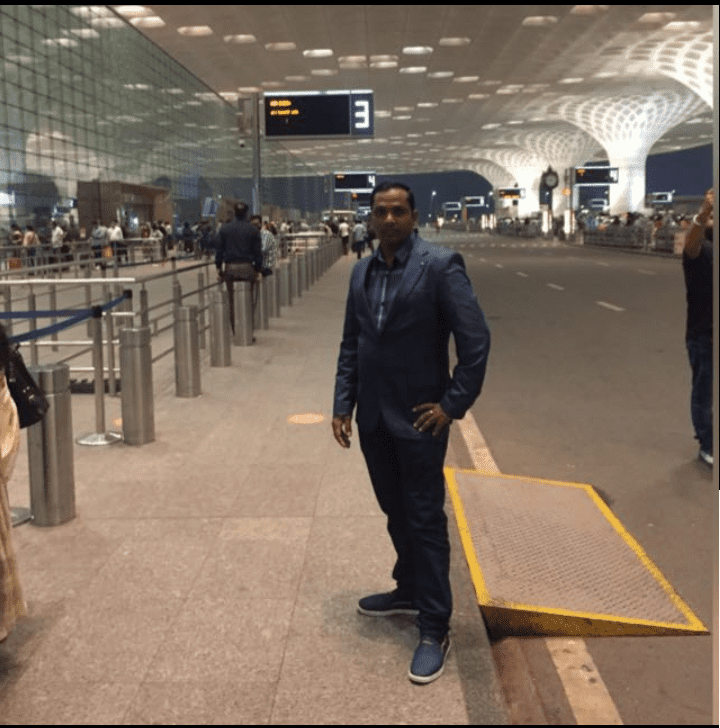 She has taught a technique in this course to draw full figure and to get the rhythm of the body properly. It is pretty easy. I am half way through the course. Will be drawing someone live soon 🙂
Aneesh Bhat
Figure drawing – Conventional way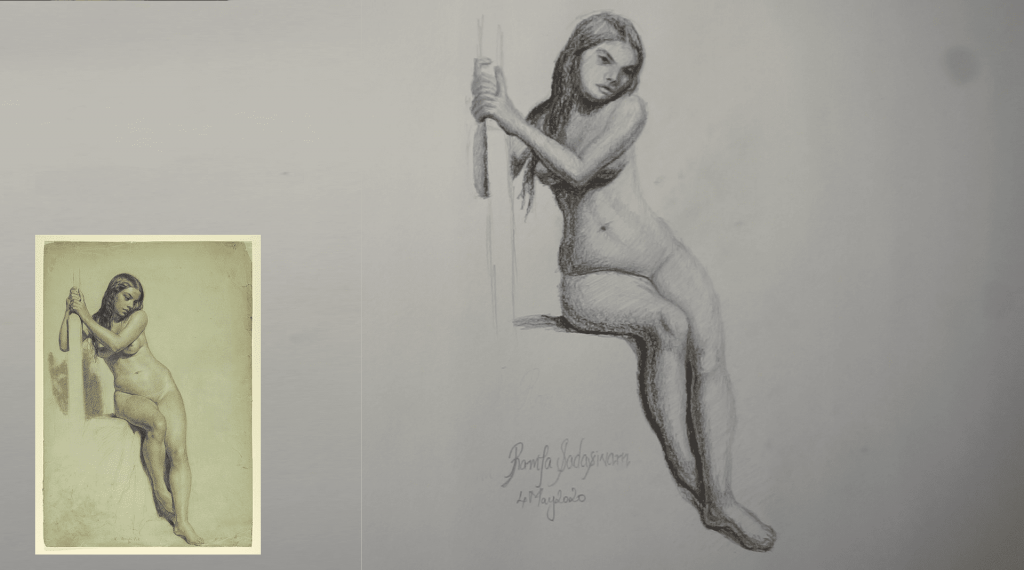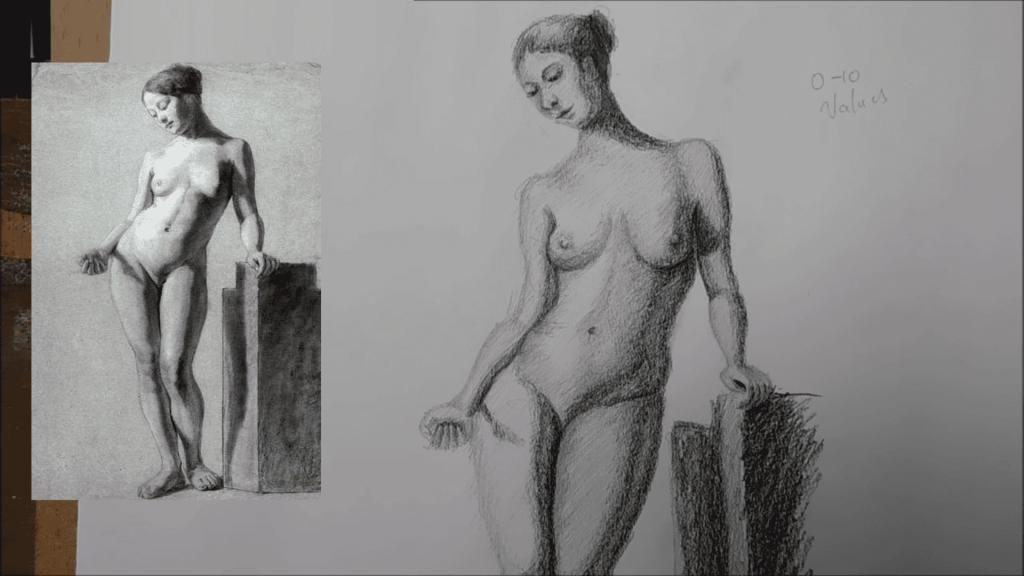 Figure drawing – With Celebrities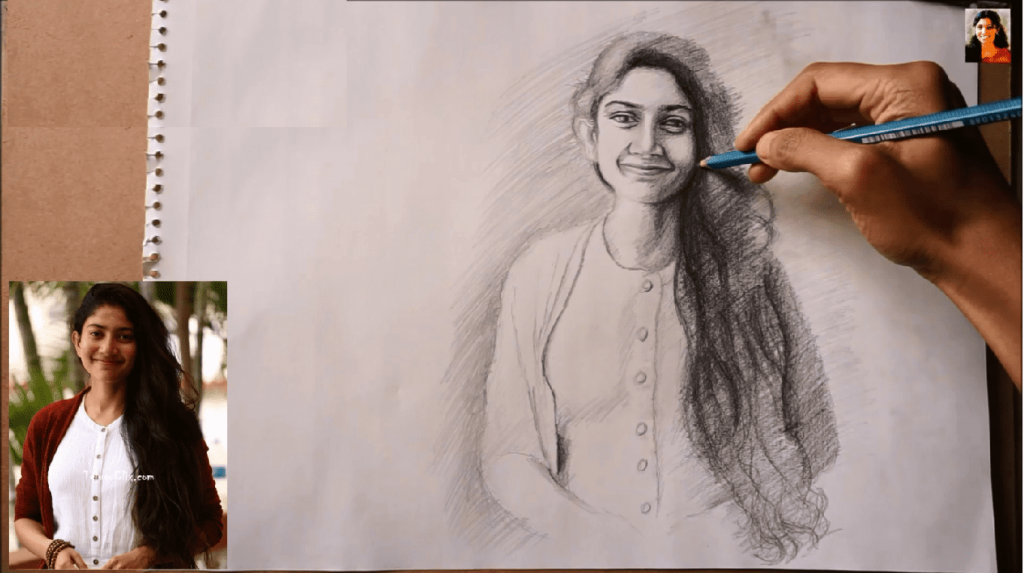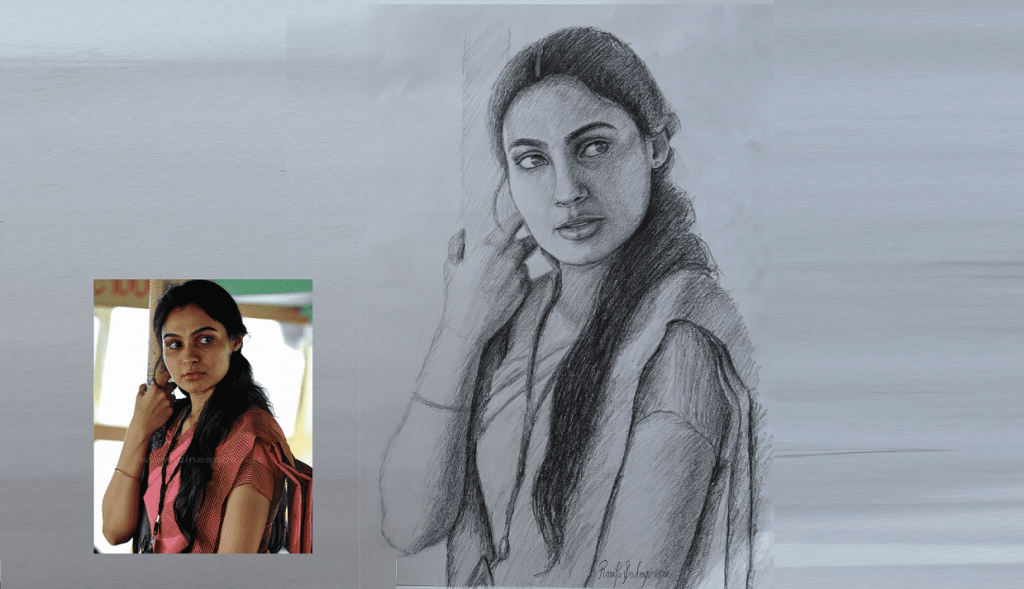 Other Ways Of Payment
You can buy the course on this page or do an online transfer/Gpay and join the course
Online transfer of Rs. 8000
Name of Beneficiary: Ramya S.V.
Bank Name: Union Bank of India
Account Number: 436802010007003
IFSC Code: UBIN0543683
Gpay of Rs. 8000
Artist RamyaSadasivam
9962695960
Then kindly send a screenshot of the amount transfer to +91 9176691911 via whatsapp, you will be enrolled in the course immediately
Other Courses
After you complete this basic course, you can choose to do other levels