Day 1 – Rough sketch
I did a rough sketch of the work. I wanted to place the subjects and check the composition. Before starting the painting, I treat the canvas with one coat of primer and one coat of oil paint. Oil paint coating is usually a mixture of some random red, titanium white and oil. The idea is that I will get a reference of color value on the canvas against which I can easily paint. First day is usually about placing of objects and color fixing slightly.
Day 3 – Placement of subjects – September 30, 2019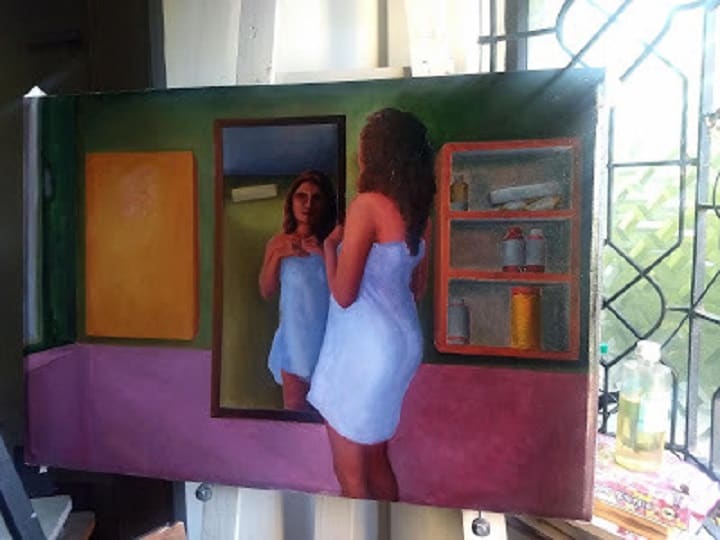 Today I did the right side rack and mirror and touched the background a little bit too. The mirror and the light inside the mirror was completed too.. This is a continuation of day ones work where placement of objects were completed. Somehow the day 2 picture I missed it somewhere. I tightened the background and the subjects a little bit with a lot of color on the canvas.
Day 4 – October 1, 2019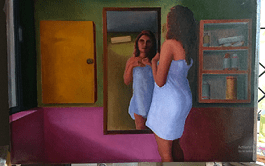 The left side rack, left side wall of the subject (pink wall), left side window and the right side wall upper and lower were darkened. I placed the light on the subject. So it will give me an idea of how to carry it forward.
Day 5 – October 2, 2019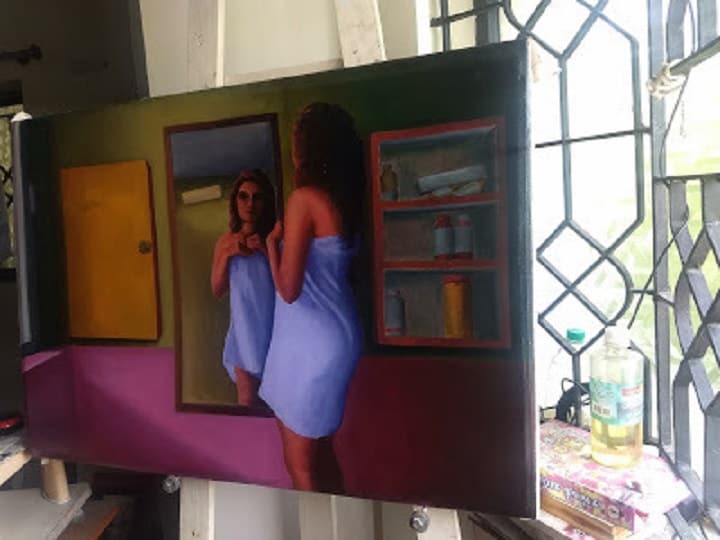 Did the dress part, did the skin part one more time and also the hair, and I fine-tuned the upper wall left side – the green color wall. There is light falling on the subject, so refining it would be slightly difficult.
I updated the rack on the left and right sides and also added light on the wall, (rose wall). The flat layering (presence of light and absence of light) on all the bottles in the rack was done. Only the skin, the subjects cloth and window needs the touch up. May be 3 days of work pending.
Day 6 – October 7, 2019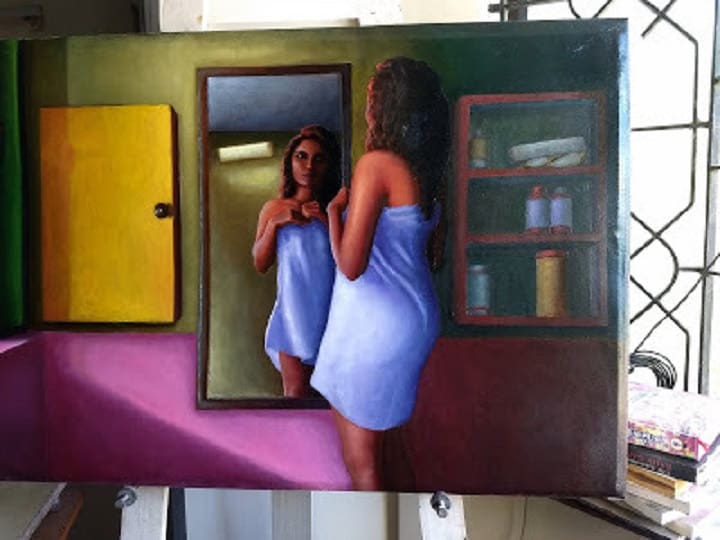 Day 7- October 8, 2019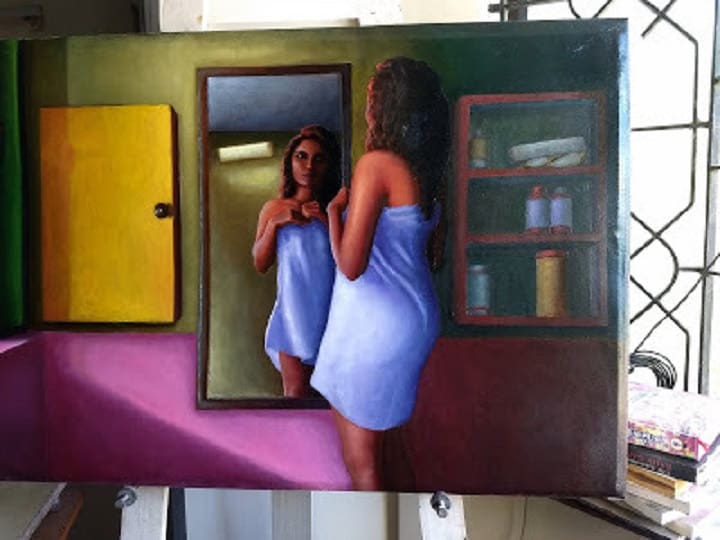 Finished the window border and the green glass and touched the cupboard. And also the subjects dress. However the green glass and cupboard may need some more work and I am slightly skeptical about her dress too. By finishing I mean I add reflection in the presence of light area and refine the absence of light zone of all the subjects.
Day 7- October 8, 2019
Did the whole of the subjects body and mirror image. I added reflection on her hand part and fine tuned her absence of light zone. And also touched the yellow cupboard and the lower wall rose on the right and also re-did the green glass on the right. Did a lot of work today. Only one more days work after the work is complete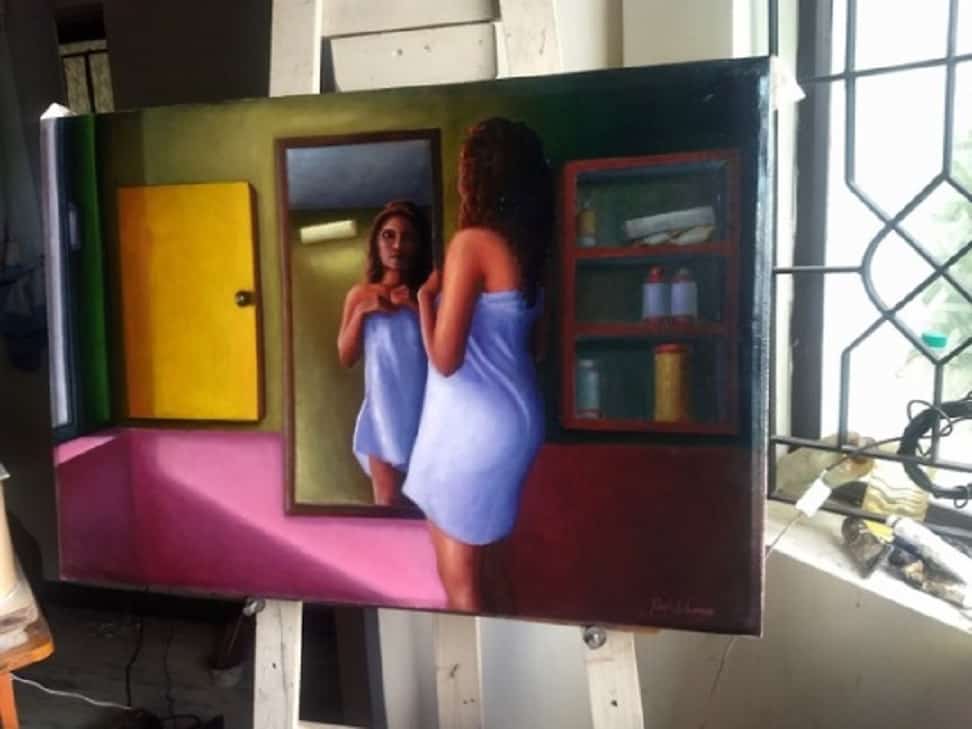 Day 10 – Finished oil painting
This painting looks finished to me. After about so much study it looks complete and it looks better in real. I will updating this post with the better picture of this painting very soon.